Description
Product Name  : Cassia siamea Extract Powder
Botanical Name  : Cassia siamea Lamk.
Family Name  :  LEGUMINOSAE
Common Name  : Cassod Tree, Thai copper Pod, Khee-lek (in Thai)
Part Used  : Leaves
Cassia Siamea also known as Cassod Tree, Khee-lek (in Thai). The leaves even-pinnate, young leaves covered with greenish brown and flowers have yellow color.

It is a medicinal plant popularly used in Thailand. The fresh young flowers and young leaves have been used as vegetables in Thailand. They can be prepared as food by cooking with coconut milk, curry paste and cooked as a curry which is used as a mild laxative and sleeping aid. The young leaves contain barakol. That can depress central nervous system, help to relieve of stress and sleep easy.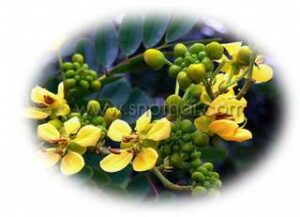 Active Ingredients of Cassia siamea Extract