Description
Product Name  : Rhubarb Extract Liquid
Botanical Name  : Rheum officinale Baillon.
Family Name  : POLYGONACEAE
Common Name  : Kot-Nam-Tao (in Thai)
Part Used  : roots and stems
Rhubarb is a large. The roots / rhizomes are the part used   medicinally  with  a  brown  exterior  and  a yellow interior.  This plant originated from the  Asian countries such as Thailand and China. In traditional use,  anthraquinones are a laxative,  tannins  are a constipated agent.  Moreover, it helps to relief for cough. Recently, the skin whitening cosmetics form natural products have been very popular and most of them are tyrosinase inhibitory activity.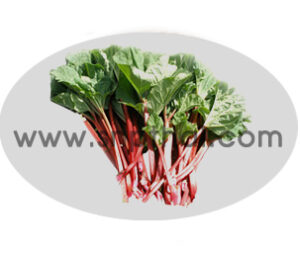 Active Ingredients of Rhubarb Extract